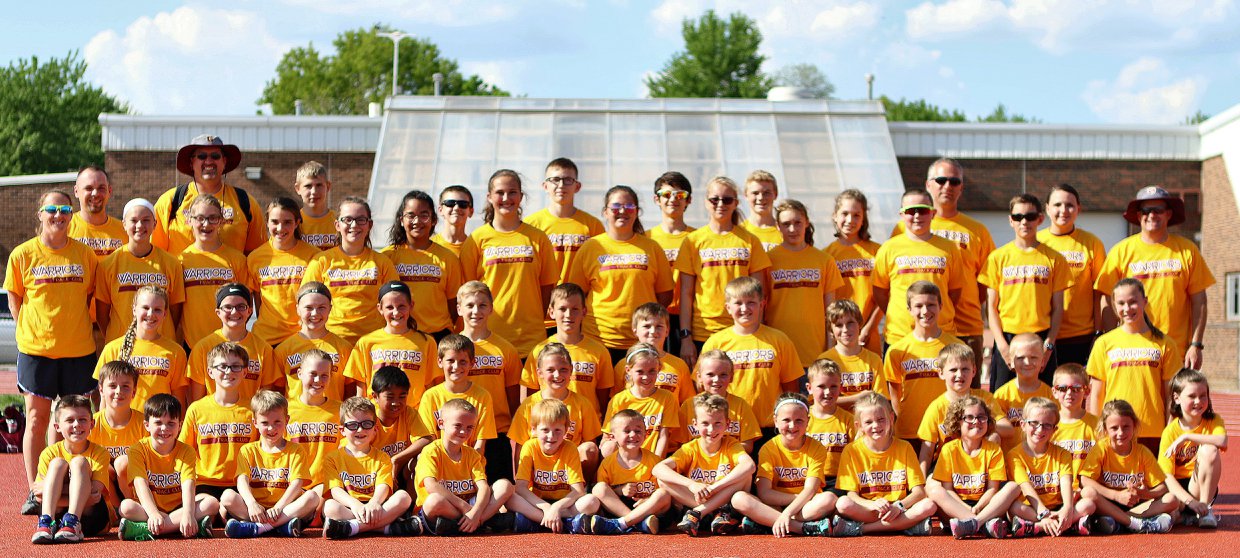 *To sign up for announcements straight to your phone from Coach Clevenger, sign up for Band alerts. Instructions are here on the announcements page.  
The following must be turned in/paid before your athlete(s) can practice:
$20 Fall Cross Country
$65 Track & Field Club Membership fee per athlete (includes team t-shirt)
$55 after middle school season
We will have paper copies of the registration form available to fill out at practices if needed.
Did you enjoy the playlist that was rockin' the speakers during our exhibition meet? If so, HERE YOU GO!!
We are a non-profit 501(c)(3).  Donations will help pay for entry fees for track meets as well as any additional equipment and/or uniforms that are needed.
For more information, contact Nate Clevenger at nate@warriorstrackclub.org or Maria Clevenger at maria@warriorstrackclub.org.